Developing Leadership Capability and Organizational Performance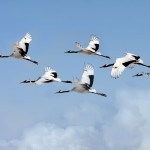 Our Leadership in Action program enables leaders to authentically behave in ways that promote customer focused, high performing work cultures.
We combine experiential Executive Workshops and coaching to support leaders to readily apply actions that provide the greatest leverage for successful teams and organisations.
Our approach applies a highly acclaimed and innovative tool and methodology which facilitates deep and sustainalbe change.
This is a practical program that work on the issues and challenges being experienced by the leaders in their organisational context.
The tools that we apply enable clarity of complex situations and issues so that effective strategies are developed to address the challenges presented. Based on neuropsychology, Professor Ponton of UCLA said:
This method will revolutionize the way we influence behaviour.
Program content:
Analysis of the current culture
Clarifying where the organization needs to be
Development of the elements that drive desired outcomes
Insight into individual, team and organizational values and behaviours needed for high performance
How to motivate performance
How to lead change resilience
Thriving in the face of complexity and maximising the benefits of diversity
Application of lateral thinking to find new and effective ways of delivering strategic goals.
We partner with organizational leaders to deliver outstanding results.
For in-house programs please contact Faw
Tel: (02) 9402 4741 Email: kerry@flexibility.com.au