In this innovative workshop participants will discover effective personal and organisational strategies for implementing and maintaining successful work/life initiatives.
Kerry, has a deep knowledge of work life balance issues and is able to come up with innovative solutions. She is passionate about her work and is always up to date with current thinking and approaches. I have no hesitation in recommending Kerry. Alison Spencer, HR Integration + Exec Assignees Mgr at IBM
We will outline the crucial steps that need to be taken at both an organisational and individual level and the why, what and how of flexible workplaces will be explored. The workshop includes the application of an award winning coaching tool.
In this video CEO, Rob Davidson, recommends the "Creating Flexible Workplaces" Workshop
For in-house programs please contact Faw
Tel: (02) 9402 4741  Email: kerry@flexibility.com.au
About your facilitator:
Kerry Fallon Horgan has extensive experience in training, facilitation and coaching at all organisational levels and across a broad range of businesses including the finance, retail, construction, mining, manufacturing and public sectors. She was the finalist judge for the Australian HR Awards in the Health & Wellbeing category and is accredited in Certificate 1V in Assessment and Workplace Training, and the innovative coaching tool and methodology, "The Play of Life", which she applies in this powerful and unique program. She is the author of "Time On, Time Out! Flexible Work Solutions to Keep Your Life in Balance", the e-book "Finding Life Balance", best practice guidelines on implementing Flexible Work Practices and the e-learning program "Flexibility at Work: The Opportunities and Challenges".
"Informative, interactive, great examples. Came to workshop not really knowing what to expect. Received very useful data in recognising forces for and against implemejntation of strategies. Could easily visualise how this could work in my work environment."
– Kerry Amps, Practice Manager. AMD Chartered Accountants.
"Good course content. Good facilitation – allowed discussion but controlled agenda."
-G Miller. Engineering Manager. Delfin Lend Lease.
"Very informative, with practical solutions to move forward. Kerry was encouraging & thoughtful. Brilliant! I will recommend to other staff"
– ANAO
"Excellent. The tools will be useful both in the workplace and for personal use"
– ABS
"Very useful tools/techniques to aid practical application/identification of goals and priorities"
– DFAT
"We moved through many issues and gained insight to where we are now and where we'd like to be, across many facets of our lives. In particular, I valued the practical exercises and the flexible instruction."
– DEWR
"Pleasantly surprised by the individual focus and motivational nature. Excellent tools".
– Treasury
"Excellent. Relevant and applicable to my 'now' needs"
– Aust Electoral Commission
"Like the approach to look at the business aspects and then at the personal to see how they are interwoven"
– Centrelink
"Very informative, stimulating and interesting the time flew. I wish it had been longer " not because I felt a lack of information just because it was so interesting."
– DFAT
"Excellent. The tools will be useful both in the workplace and for personal use"
– ABS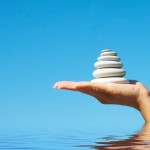 You will learn:
– Why individuals are seeking greater work/life balance,
– What's in it for organisations to support this,
– How to develop effective work/life plans,
– The personal and organisational challenges that need to be addressed,
– Leading edge tools for dealing with personal and organisational barriers,
– A step-by-step approach to implementing sustainable flexible work practices,
– Case studies of award winning organisations and their unique health and wellbeing programs,
– Strategies that can be implemented for success with work/life balance,
– Management practices that inhibit and enhance working flexibly
– Effective strategies for preventing and managing stress and burnout.
Contact Flexibility At Work on Tel: 612 9402 4741 for the "Creating Flexible Workplaces & Getting Balanced Workshop" to be delivered in your workplace or E: kerry@flexibility.com.au M: 0438 231 065
Workshop Participant feedback:
CEO Rob Davidson comments on the "Creating Flexible Workplaces" workshop on this video clip
"Kerry is an excellent facilitator who guided the discussion to deliver real solutions that can be trialled in the workplace."
-E.Jeremy. Manager. Delfin Lend Lease.

"Hands on visual aides makes it a much more memorable experience. Good technique to break down issues, and get people in the organisation to open up"
-Senior Manager. Dyno Nobel Asia Pacific Ltd

"Promised outcomes delivered! A rarity these days with some workshops.
The Play of Life – brilliant tool for fast clarity."
-John Rodriquez, Employment Programs Co-ordinator.

"Kerry's presentation highlighted the issues around flexibility at work and her interactive approach (especially her use of the coaching tool The Play of Life) makes clear the benefits for individuals and for businesses of creating and managing flexible workplaces. Kerry is a great expert in this area and she has some realistic solutions to the challenges individuals and organisations are encountering."
– Penny Holt, Director, Seed Recruitment

"Thank you for your inspiring sessions at the Seminar and also for 'Time on, Time Out!' which I have since read and very much enjoyed. I have recommended it strongly to several other people already."
– General Manager, ANZ Bank

"It was very informative. It covered everything in an organised and well presented way.
The Play of Life Excellent. Really puts things into perspective and see what changes you can make.."
– Melissa Taylor, Employee Relations Officer, Port of Brisbane Corporation.

"The workshop was valuable from the perspective that it raised important issues and gave me a good understanding of both what a good organisation does for its employees and what my colleagues views are on the subject of worklife balance."
-L. Mulcahy. Finance Manager. Delfin Lend Lease.

"Very applicable to workplaces, practical suggestions. Insight into other workplaces and possibilities.
The Play of Life Very tactile, inspires creativity.."
– Michelle Dawson, Project Officer, Child Safety

"Drilled down to the issues affecting the topic. Workshop presented in an informative manner obviously well researched and prepared.
The Play of Life it's flexible and draws out the underlying issues surrounding the topic!."
– Tracy Wilson, Principal, Working Visions.

"The Play of Life excellent, insightful.."
– Barbara Jones, Director of HR. MOCS

"Very informative , covered key facets of flexible work arrangements and managing stress.
The Play of Life Good tool assisted in providing an overall umbrella view of scenarios."
– Lesley Rinaudo, HR Manager. TGM