Bullying Blocks Diversity Dividend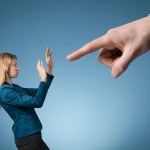 There is a strong business case for greater female representation in senior management roles. Gender balanced teams have been found to provide improved decision-making and companies with several senior-level women tend to perform better financially.
Research by McKinsey found that companies with three or more women on their senior-management teams scored higher on nine important dimensions of organisation including leadership and motivation. The Reibey Institute found that ASX500 companies with female directors delivered a significantly higher return on equity over a 5 year period.
So why are there only 14% of women directors in the ASX 200? What are the current challenges to ensuring that the benefits of gender diversity are realised and how can these be addressed?
Though almost 30 years since the Sex Discrimination Act was introduced, the barriers remain and insufficient headway has been made. In fact in areas such as pay equity the disparity is getting worse. The many challenges to women's advancement still include both unconscious and blatant bias and discrimination; lack of flexibility; lack of accountability for change at senior levels; lack of promotional opportunities; poor job design; inappropriate sourcing, without equivalency given to competencies that equate with women's experience, or the strengths actually required for today's leadership, such as participatory decision making and team-based leadership skills.
Of course there are some great examples of organisations that have endeavoured to address the barriers to women's advancement.
Initiatives include:
Research has found that organisations with more effective talent management cultures have a higher percentage of women at the executive level. Yet safety and equity, the most basic of talent management issues, are not adequately addressed in many workplaces. Workplace cultures are often hostile with behaviours ranging from ongoing incivility, to procedural injustices, exclusionary tactics and outright harassment. Such dysfunctional cultures hold back the much needed critical mass of women from entering leadership positions.
Bullying and harassment costs Australian workplaces billions of dollars per annum and sex discrimination and workplace psychological injury claims are on the rise. Human Rights Commission research found that nearly 33% of women had experienced sexual harassment and sex based discrimination formed the largest category of complaints received by the NSW Anti-Discrimination Board.
New and innovative ways of dealing with the barriers to gender equity are needed. One of the most effective methodologies that we have found for addressing bullying, harassment and discrimination is the Strategic Relationship Management coaching process. This method applies a 3D simulation tool to facilitate the deep conversations, unique insights and creative solutions to the individual and workplace culture issues that enable harmful behaviours at work. You can experience this methodology in our leading edge Bullying Prevention in-house workshops.
Bullying & Harassment Prevention Workshop
Participant feedback on these workshops:
"Above my expectations. Excellent! Great subject knowledge, expertise and credibility"
'Excellent, clear and interesting presentation"

"Very professional, nice use of different media"

"Good control of group, good knowledge of topic and relevant examples of situations"

"Excellent, involving, relaxed, very participatory, respectful of all of us"

"Excellent " I liked her encouragement of group participation"

"Informative and thought provoking"

"Very good, dealt with difficult participants with courtesy and tact"

"Allowed good discussions to develop but still moved course along"

"Very good, clear, interesting and varied techniques"
To book your in-house course or for further information email : kerry@flexibility.com.au
New Anti-Bullying Laws
Recent amendments to the Fair Work Act introduced new workplace anti-bullying measures.
The new laws commencing on 1 January 2014 will allow workers to apply to the Fair Work Commission to stop the workplace bullying.
To minimise legal exposure, organisations are required to take all reasonable steps to prevent bullying and harassment at work. These steps include ongoing training to identify and manage these destructive workplace behaviours.
Our leading edge, interactive workshop for Managers and staff enables workplaces to effectively deal with workplace bullying, harassment and discrimination.
The program includes the application of an award winning 3D simulation tool to provide insights into effectively managing harmful workplace behaviours.
This innovative workshop includes:
An update on the latest legislation and case law
Leading edge workplace strategies for dealing with bullying and harassment
Differences between conflict, harassment, bullying and discrimination
The impact of workplace diversity, values and communication barriers
How managers and employees play a part in creating a culture of bullying
The steps you can take to develop an inclusive workplace with a zero tolerance for bullying.
To run this course in your workplace Email: kerry@flexibility.com.auEveryone has the right to a safe workplace free of harassment, discrimination or bullying. In this workshop workplace rights and responsibilities under the legislation are covered, as well as meaningful definitions of harassment, discrimination and workplace bullying and associated terminology. Participants will learn how to implement strategies in the workplace to prevent harassment and discrimination, promote a safe and productive workplace and deal effectively with complaints.Our half-day and one-day workshops enable managers and staff to understand their legal rights and responsibilities and how to deal with harmful assumptions, attitudes, stereotypes and behaviours. The programs promote a productive, inclusive workplace environment that benefits both the organisation's bottom line and employees wellbeing.Further details on Flexibility At Work training programs Subscription to the Flexibility At Work Newsletter for the latest work/life balance & diversity e-news & our Top Ten Tips for Working Flexibly!