Job performance can be seen as a function of what the employee can do, will do and the opportunity to perform. This program will enable managers to discover the knowledge and abilities needed by staff to do their job, how to motivate them to perform to the best of their ability and what is the optimal environment for effective performance.
Learning Outcomes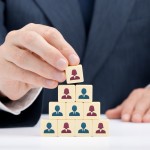 Managers will be able to:
– Recognise the foundations for developing high performing teams
– Understand how to create a positive workplace environment
– Motivate and give feedback to staff
– Understand the elements of emotional intelligence
– Communicate and resolve conflict more effectively.