EXECUTIVE, MANAGEMENT & LIFE COACHING
Individual or team coaching which guides participants in the lateral thinking needed for creative solutions to achieving their life and work goals.
Our innovative coaching programs use an internationally acclaimed, awarding winning coaching tool to give:
individuals the insights, motivation and strategies they need to create the lives they want and find the steps to get there,
managers and teams the skills for effective workplace relationships and behaviour transformation that enable high performing workplace cultures.

About your coach

Kerry Fallon Horgan is a Master Coach in the 3D Simulation Coaching tool called the Play of Life. She has coached individuals and teams for more than a decade and trains other coaches, psychologists, managers, HR Professionals, social and community workers in the innovative and effective 3D Simulation technology - the Strategic Relationship Management Method (SRMM).

About the SRMM Method and Play of Life Techniques

Incorporating the use of a 3D simulation tool, Play of Life® techniques bypass cortical constructs (cognitive biases) to access the Limbic System. Being able to see emotional and relational issues represented in a 3d medium stimulates the Mirror Neuron System and other cortical and sub-cortical circuits; fast-tracking insight and the process of "online" and "offline" visualisation. Desired roles and behaviours are simulated before applying them to real-life situations, forming new neural pathways (neuro-plasticity) and making change more sustainable.

Not being language dependent, Play of Life® has particular relevance to our multi-cultural reality and in situations involving high anxiety; low levels of articulation or impaired communication due to psychological/neurological disorders.

This method is quick, clear, simple, respectful and effective. The method also enhances CBT, Mindfulness, EMDR and other Psychotherapeutic models.

What participants thought of the coaching:
"Kerry, this is all so exciting and inspiring! Our coaching session was just brilliant and I am amazed at the subtlety and power of the process. I can feel that there has been a shift, at a core level. Your wonderful, gentle way together with the 'tool' facilitated me 'seeing' my future. Being able to experience that, and connect with that vision, has cleared that block that was there previously. WOW! this is exciting stuff! Thank you so much. I am so looking forward to our next session."
Director, All Money Matters Pty Ltd

"The coaching sessions were always positive, systematic and encouraging. The approach enables me to see what can be achieved by reflection on past positions. The visual imaging is very powerful. Understanding myself - not the problem, helped me move forward"
Senior Manager. Chevron

"Kerry is, in my opinion, a highly talented and very competent coach. She successfully manages to combine the training or encouragement of the individual with a genuine care for the person. This is what makes her so effective in her delivery of service."
Project Director, Orgdesign, Sydney, Australia

" Kerry is a beautiful coach, coaching with compassion, patience and warmth. Kerry has coached me through many enactments now, all with a rewarding result. In one session in particular as soon as I put out that I wanted to deal with the compulsive area of my life (of which I have been so ashamed and not wanted to admit to anyone) I could sense enormous resistance which manifested itself in being totally sceptical of the "Play of Life" and the "b----y little people". From feeling totally stuck she coached me through to the most exquisite result for my spiritual and mental healing and helped me to a new level of being from seeing the world from the half empty cup to seeing it from the perspective of a full cup. It has also helped me operate from my heart as well as my head without as much fear."
G Mann

"I value the methodology and your facilitation. This will help to build a more solid foundation for our team journey.."
HR Manager, AMP

"Kerry is an excellent coach who displays empathy and compassion. She was able to help me move on in areas of my life that had become 'stuck'. She is very non-judgemental which allowed me to personally grow through the Play of Life. The Play of Life is an amazing tool that enabled me to see my 'blindspots' very clearly and then decide on a plan of action. It is a tool that brings hope into a person's life."
Coaching and Training Specialist, Sydney. Australia

"Kerry's style and delivery was very good. The development of the models taking us from stressed situations to the ideal was a valuable learning experience. There was a real bonus in the insights I was given into the situations confronting my peers durnig the workshop"
Senior Manager. Dyno Nobel Asia Pacific Ltd

"I have found the skills I have learned during our sessions very useful to managing the workload and stresses that come with it. Each session was well planned and added value to my working and personal life."
National Sales Manager, Galderma

"Helped shift mindset from old behaviours to a new way of 'being', in such a short space of time."
ANZ Bank

"Great benefits. I found this method very enlightening. I discovered things about me I hadn't seen before. Now I feel I can move on to bigger, better and brighter days ahead."
E. Hazelden

"I gained so much with Kerry in the one session, breaking down barriers that I have had up for years. The session was amazing and will be life changing."
A. Levy

"Simple, profound, practical, breathtaking in every way. The Play of Life facilitates a journey that is respectful, gentle and empowering. I want more."
Matthew Alley, Producer

"After returning to work in the corporate world post-maternity leave in a part time capacity, I have used personal coaching to help achieve some much needed work-life balance. Specifically this process has helped to identify my personal work-life goals and then develop practical strategies to achieve them. After only a few sessions I started to see some clear direction and very tangible benefits in my day-to-day work and personal life. The tools used in this process are great and really helped me to establish a clear framework around my life goals and a concrete career-life plan. By focussing on my core strengths and personal values, I have been able to develop a realistic and achievable plan for the future. Time management and stress management are other areas of focus that have really improved. I have found the process to be enjoyable, rewarding and truly beneficial and I'm certain that the personal learning will continue to deliver benefits well into the future."
Manager, Masterfoods

"I believe that self reflection and analysis is always a good strategy for understanding why we may be behaving or feeling a certain way. In relation to work stress, on the surface of it, it may be easy to hold issues like work load, resources, expectations and so on responsible for stress, but each person experiences the same situation differently depending on your own priorities, attitudes, self expectations, goals and values. Reflecting on and identifying these can help recognize the barriers and determine solutions to stress and work/life imbalance."
Manager, National Childcare organisation

"Great insight into approaches on how to develop high performing functional workplace cultures. Maintain positive attitudes to taking small steps in the cultural change. David Burley, Workforce Planning.

"It gave good examples. Realistic about how organisations work. Gave good insight on steps to take in relation to cultural change.
Richard Bath, HR Manager.

"Very informative, with practical solutions to move forward. Kerry was encouraging & thoughtful. Brilliant! I will recommend to other staff"
ANAO

"Excellent. The tools will be useful both in the workplace and for personal use"


"The Play of Life was sensational and an excellent idea. It accurately represented my life and really enabled me to see the situation I thought I was in. I also gained an excellent insight into all my relationships. It feels like a weight off my shoulders already! Kerry, you were a fantastic coach and your personality really made me comfortable and at ease, which I think is very important."
ANZ Bank
THE PLAY OF LIFE BEHAVIOUR TRANSFORMATION PROGRAMS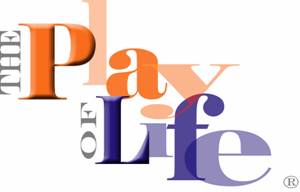 Leading edge technology for business, life and for coaching

Play of Life Programs:

All Play of Life Programs are available to be delivered by highly experienced and accredited Play of Life Practitioners in your workplace. For Further details contact Flexibility At Work on Tel: (02)9402 4741

Expand and refine your existing coaching, leadership and management skills using Play of Life 3d Simulation techniques See Power Point of the method: Play of Life 3d Simulation techniques
Fast track individual, group and organisational transformation.
Play of Life enhances CBT, NLP and Mindfulness.
Provides the next practical step; the "now what" after profiling.

Play of Life Applications:

Are relationships in your personal life or workplace problematic?

You are not alone!

With increasing workplace diversity, successfully managing workplace relationships becomes ever more complex. When these relationships don't work the business also suffers. As a result, communication breaks down, bullying and stress claims escalate and diversity management becomes impossible.

The outcomes for the busines are:
reduced productivity
reduced morale
reduced employee engagement
increased absenteeism and
subsequent staff turnover.
The individual can suffer ineffective personal, family and team relationships and experience negative impacts on their life satisfaction and work performance.
Effective workplace relationships are essential for establishing high performing, flexible workplace cultures where work/life balance is a reality.
In many training programs, people are told what to do. In the Play of Life programs you will learn how to achieve successful relationships and much more.
You will be given the tools and techniques as well as understand the role you need to develop to achieve the relationships that lead to life satisfaction.
The Play of Life ingeniously transforms a problem or conflict from a complex issue into a simple, clear and visual representation, where possible solutions can be seen more clearly. The tool is presently being applied by coaches, counsellors, facilitators, psychologists, doctors, managers and human resources professionals with outstanding results.
"I have successfully applied many of these techniques in the business environment and in my personal life. I found them useful tools for business planning, facilitating complex problem solving and continuous improvement in our organisation. The processes are wonderfully simple and natural to apply and are very 'people friendly' in application". Andrew Wilson, Director, PT BHP Billiton .

If people don't get on, individuals, teams and workplaces can't flourish. Having the skills to effectively coach individuals or teams who are experiencing relationship issues is a key to helping optimise their well-being and potential. Also, undertstanding the way others see us and why we relate in particular ways enables us to gain the insights and strategies to achieve success in our own relationships.
The Play of Life Programs provide the tools and knowledge for success in our work and personal relationships as well as enhancing professional coaching skills. A senior psychologist said of the Play of Life Program - "I can now put a turbo charger onto the way I already work. The Play of Life tool just overcomes so many things – cultural, language barriers and resistance. Easily adapted to already existing ways of working or theoretical constructs." Martin Pearce, Davidson Trahaire Corpsych

The Play of Life is an innovative, international award winning coaching tool. Its application includes conflict resolution, team building, work/life balance, family therapy, behaviour change, career and transition coaching, organisational culture change and performance management.
The unique benefits of this method include:
Language independence and immediate application
Effectiveness beyond language and cultural barriers
Scientifically based and easy to learn.
Based on the Strategic Relationship Management Model, Dr. Raimundo has developed methodologies to work on individual and team relationship dynamics. Dr M Ponton, a professor at UCLA says "I've never seen a method like the Play of Life; I believe that this will revolutionise the way we influence behaviour".

Method of Delivery
The program is delivered in six training modules which build on each other. If all six modules are undertaken, this will lead to Accreditation in the "Play of Life" Method.

The Play of Life Accreditation course is a six-day program delivered over two days per month. This timing allows for practice and integration of the skills and methodologies learnt in each two day session. Participants can opt to only attend the two-day Individual Coaching and/or the two-day Group/Team and Family Application programs. Accreditation is attained when the full six-day program is undertaken. It is expected that participants will come to the program with coaching,counselling or management skills. The focus of the program is:
Days 1 and 2 - Individual Relationships
Days 3 and 4 - Group/Team relationships
Days 4 and 5 - Effective Leadership and Conflict Resolution


All Play of Life Programs are available to be delivered by highly experienced and accredited Play of Life Practitioners in your workplace. For Further details contact Flexibility At Work on Tel: (02)9402 4741


The Play of Life One-Day Workshop Series


Play of Life one-day workshops focus on key counselling, coaching and workplace issues including Addictions, Conflict Resolution, Depression, Ethno-dynamics and Psychopathology

All Play of Life Programs are available to be delivered by highly experienced and accredited Play of Life Practitioners in your workplace. For Further details contact Flexibility At Work on Tel: (02)9402 4741


ETHNO-DYNAMICS - Dealing with Multicultural Issues
& Application of the Play fo Life Technology


An experiential workshop designed to:
Anticipate
Identify
Assess
Manage
Consolidate issues relating to ethnic or multicultural situations.
Applicable to:
Workplaces
Educational contexts
Counselling practice
Aims of the program:
To Address issues presented by individuals, families and/or groups suffering from problems related to ethnic differences (language, religion, culture, etc).
To understand role dynamics and role development and the bases of sociometry.
To deal with common issues such as racial discrimination and transcultural situations.
To assist people to identify and work through different feelings, for example anguish, sadness, depression, anger, frustration.
To help people clarify and manage difficult situations, for instance communication breakdown.
To gain an understanding of mental procesess (psychopathology), which will enable participants to distinguish when a problem is related to the cultural situation or to psychological issues.

Tools for Cross-cultural Communication an article by Dr Carlos Raimundo

Multicultural Australia is not just a political stand it is our daily reality. Living in an homogenous social environment presents its own challenges, all of these are heightened in a multicultural society. With the challenges come opportunities. It is our ability and skill in learning "how to live together" that will maximise this opportunity.

The Ethno-Dynamics workshop has been designed to provide practical skills and tools to identify points in common in dealing with different cultural backgrounds and to maximise the benefits of diversity. The program applies an innovative coaching tool and methodology, "The Play of Life".

The workshop will also demystify many "differences" by helping us to effectively connect to people beyond culture. The focus will be on the application of the Play of Life technology for corporate diversity issues such as leadership and management or in professional services organisations. "I have successfully applied many of these techniques in the business environment and in my personal life. I found them useful tools for business planning, facilitating complex problem solving and continuous improvement in our organisation. The processes are wonderfully simple and natural to apply and are very 'people friendly' in application". Andrew Wilson, Director, PT BHP Billiton .

In the Ethno-Dynamics workshop you will discover:
how to coach new overseas graduates and Australian clients to relate with each other effectively
how frontline management can deal with people challenged with English (LIKE ME!!) and or coming from less privileged socio-educational backgrounds
approaches to coaching and counselling migrants for diversity managers, community centre workers, school counsellers, hospital chaplains and other counselling and human resources professionals.
dealing with family cultural issues and how this affects living and working together.

The unique benefits of this method include:
Language independence and immediate application
Effectiveness beyond language and cultural barriers
Scientifically based and easy to learn.

Listen to how a New Zealand psychologist uses the Play of Life technology in his cross-cultural work in Kiribati.

The Play of Life, based on solid scientific research, provides tools that help people to effectively engage by tapping into the limbic system, the part of the brain that is not affected by culture.

Managing Workplace Diversity an article by Kerry Fallon Horgan

Diversity management is about successfully harnessing and maximising the depth and breadth of the diversity within the workforce. It is a key strategy in developing business competitiveness in an increasingly complex and global marketplace.

Diversity management has three key components:
Understanding and successfully tapping into the wealth of skills, knowledge, ideas, and so on of people from diverse backgrounds and experiences,
Ensuring compliance with the legislative requirements that enable this diversity to be optimised,
Ensuring that the workplace culture, policies, systems and procedures support a diverse workforce.

The bottom-line benefits to an organisation that successfully taps into the richness that diversity brings can be enormous. The costs of not doing so are devastating and can include lost productivity, stress and harassment claims, staff turnover and absenteeism.

Appropriate communication is vital to the success of any diversity program. Communication barriers result largely from cultural differences but also from gender differences, age differences, stereotyping, assumptions and so on.

Strategies for avoiding cross-cultural communication breakdown include:
Being aware of your own values, stereotypes and prejudices and how they block communication
Using language that does not demean, exclude or offend
When accent is an issue, focusing on what is being said not on how
Avoiding slang, jargon and acronyms
Using visuals, diagrams, group discussions to explain written documents
Respecting others beliefs, feelings, opinions and values
Understanding that different cultures resolve conflict differently
Being aware of the benefits of diversity.

Issues that involve cross-cultural communication breakdown can be complex and difficult resolve without the skills and knowledge needed to do so. An outstanding opportunity to gain the technology, skills and knowledge to successfully deal with cross-cultural issues will is available in our Ethno-dynamics workshop.

Conflict Resolution Workshop :

Anyone who manages or experiences interpersonal or workplace conflict can benefit from this workshop. You will be able to reduce the time allocated to conflict, and to harness the energy in more productive ways.

Some conflict is inevitable — so let's deal with it and use it as an opportunity for positive change! Conflict arises from unfulfilled interests or when values are challenged, and it can be resolved through creative interaction between people. The sources of conflict and its remedies can be understood clearly using the Play of Life, which is used as a tool for relational analysis throughout the workshop.

Outcomes: At the end of the workshop participants will be able to:
Recognise conflict and identify their own style for handling conflict;
Understand which behaviours they find more difficult to deal with;
Describe which roles they play during conflict;
Observe the roles other people play during conflict;
Identify practical ways to resolve conflict;
Develop an effective communication model;
Outline an organisational culture that reduces conflict and resolves it quickly.
Introduction to Psychopathology - Applications in life and business
Psychopathology is a term which refers to either the study of mental illness or mental distress, or the manifestation of behaviours and experiences which may be indicative of mental illness or psychological impairment. Wikipedia
The way we live directly relates to the way we see ourselves in life (self knowledge, self esteem etc), the way we see the world and our place in life (world view) and the way we behave (relationships).
Self Identity, world view and behaviour develop in our life through life experience but would ultimately rely on how the mind processes that information. We can see life through a clear lens or murky lens. It is mind that provides this lens.
This workshop will provide:
A simple and practical introduction to mental disorders and their relevance to our lives in general and in the workplace
Definitions of both simple and complex psychological disorders
Ways of creating a "close enough" psychological assessment (non-professional) of our own and others behaviours
Practical ways of addressing those issues
How to relate and deal with some key disorders such as: histrionic behaviour, depression, bi-polar disorder, antisocial (psychopathic) behaviour and obsessions.

This workshop is for those who want to:
Learn more about the way you think and relate.
Understand those around you, whether family, friends or work colleagues
Incorporate skills and knowledge about these issues in your profession as a Corporate Coach, Educator, Counsellor, Manager or Leader.

All Play of Life Programs are available to be delivered by highly experienced and accredited Play of Life Practitioners in your workplace. For Further details contact Flexibility At Work on Tel: (02)9402 4741


Addictions in life and the workplace:

In this interactive one-day workshop you will discover:
New skills and tools
The causes of addiction
How to identifies addictive behaviour
The role of family systems
Psychopathology and addictions
The recovery process
Self help techniques for client and family
The applicability of support systems
Practitioner interventions
Spirituality and addictions
Readily applicable techniques to deal with addiction
New advanced techniques not taught in the 6 day Accreditation program due to time restrictions.
Workshop Participant feedback:
"As a leadership developer, coach or facilitator the joy in your work and the impact on your clients will just amaze you, once you begin to use the brilliance of the Play of Life."
-Paul Mitchell, Managing Director, The Human Enterprise

"An insightful two days providing new perspectives on not only structuring training, but for resolution of difficulties in the workplace environment. This is a transportable technology that works brilliantly in every environment in which there are relationships."
-Kristine Shead, International Directory of Studies, Universal Education and Training

" Very useful tool. Quite astounding how powerful it is when you take time to review, reflect and observe what has been created. Simple but powerful."
- Cara Haslop. HR Manager. Pitcher Partners.

" Insightful. Taps into emotional content."
- J. Lacoon. Head HR. AMP

"The Play of Life is so dynamic and simple. The power behind this model is second to none. It is the future for anyone in the healing and corporate training field."
-Robert Gourlay, Pastor.

"Experience has taught that I do not normally have great expectations as to the beneficial outcome of seminars and conferences. This has been a dramatic exception. There have been numerous specific applications to my personal relationships and to the corporate context with its relationships and roles in which i am involved. Some techniques will be more specifically helpful to me than others. But all are useful."
-Barry Oliver, Administrator

"Excellent techniques for getting to the core of issues and for progressing with clients quickly."
-Colin Small, Business Consultant, Aims2Gains

"A well structred workshop. Good use of materials. Hands on approach. A good combination of theory and Practical. Good techniques that can be used in a range of situations for example assisting to find meaningful and satisfying careers, workplace issues etc. Very warm and approachable facilitators."
-Chris Robson, Career Agent, Quantum Shift

" Different way to conceptualise thoughts/feelings. Creative outlet."
- A.Joss. HR Manager. AMP

"Logical analysis which has allowed me to understand and gain insight into why I do what I do, feel the way I feel and have an understanding of how I can go about instituting change."
- Carolyn Madden, Principal, Womens Survival Skills

" I have suddenly been given a set of tools that will dramatically improve the effectiveness of my coaching and counselling with an associated increase in my confidence."
- Grahame Murphy, Principal, Murphy Dynamics Pty Ltd.
Feedback on the Play of Life One-day Programs:
"Since completing the diploma of counselling at Wesley Institute I have found the PoL kit to be invaluable in counselling a wide group of people; its use has gone from a Family Counselling Clinic at QUT to assisting people caught up on the wrong side of the law in courts and prisons. The kit is a very useful tool enabling counselling on a number of fronts. These include motivational interviewing, client centred counselling and solution focused therapy. The kit provides clients with an objective view of their relationships and proves the maxim that one picture is worth a thousand words. I would recommend its use to any counsellor wanting to maximize their effectiveness."
-Bert George [Major], Chaplain & Counsellor.
"Depression can be a challenging issue for practitioners and clients to deal with, but applying the Play of Life tool to it, allows both the client and the practitioner to explore the issue of depression in a unique and constructive way. The Play of Life has enabled me to work with my clients in an affirming way that offers hope and possibility - it's a deceptively 'simple' approach with a surprisingly elegant depth."
-Margherita Larné-Jones, Senior Consultant, Human Synergistics International.
"My willingness to travel to Sydney from Melbourne to attend this and other workshops presented by Dr. Carlos Raimundo is a measure of how much I value his method. The particular value of this workshop, addressing the topic of depression, was the importance given to the theoretical background. A clear understanding of the theory will enable me not just to copy Carlos's procedures but to adapt them to my own use."
-Trish Fitzsimmons, Teacher/Creative Arts Practitioner.
"Just when you thought you had a grasp on the ingenious use of the Play of Life, Dr Carlos Raimundo demonstrates again and again how we can never underestimate its awesome power, flexibility and potential in helping people move on in their life. Through the master training topic of depression, the Play of Life, based on a strong yet simplistic theoretical foundation, enables you to reframe depression for your client in an easy to understand, visual representation, empowering them to identify the first step to take towards a better way of living."
-Martin Pearce, Psychologist/Family Therapist.
All Play of Life Programs are available to be delivered by highly experienced and accredited Play of Life Practitioners in your workplace. For Further details contact Flexibility At Work on Tel: (02)9402 4741

Play of Life Article - Case Study (PDF)
To receive our free work/life newsletter, complete the form below and click subscribe. Or email me at kerry@flexibility.com.au